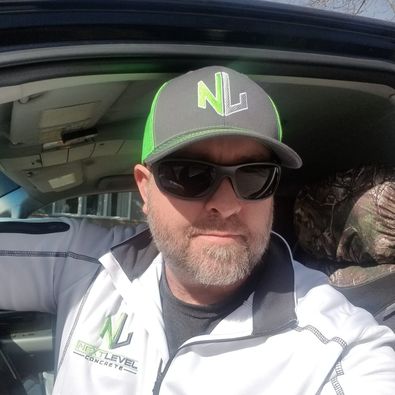 When it comes to decorative patios, concrete may not always be the first medium that comes to mind.
Matt Meddaugh, president of Next Level Concrete, specializes in using his creative vision to transform concrete into works of art.
Matt and his team at Next Level Concrete have won state awards for their work in decorative concrete. He adds next level finishes to people's homes, businesses, and cities that increase property value and elevate quality of life. Each different space provides a new opportunity for Matt to give the homeowners a unique and beautiful outdoor patio.
"With every job I do, my mentality is pretty simple. If this is MY house right now. What would I do; what do I want; what am I going to do to make the most of this space?"
Using concrete allows Matt to create a beautiful stone-looking patio for a much lower price. It stays in one piece and it is easier for the homeowner to maintain and clean.
As the team steps foot on to each different residential property, the challenge lies in the unknown; what will they uncover on site? With a small window of time to get the stamps set and color laid while also battling the weather, they can't afford the concrete being late. Flexibility and reliability are both very important for getting the job done right.
Matt uses Ozinga as his preferred concrete provider because they prioritize his projects and get materials to his site on time. He knows all of the Ozinga dispatchers by name and values the trusted relationship they have built.  
Next Level Concrete's partnership with Ozinga has given homeowners a place to relax, enjoy their yards and entertain friends and family without breaking the bank. Big or small, your project is valued.